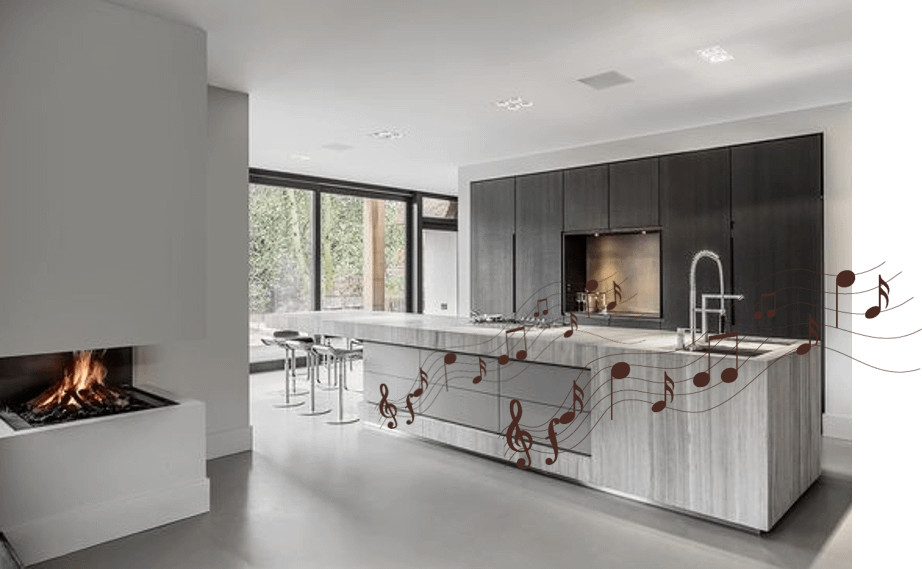 OrangeAudio makes your kitchen stand out
OrangeAudio offers two wireless Bluetooth music systems that can be installed behind the kitchen plinth; the Easy and the Punch 2.1. Fully invisible and a good quality of sound. The kitchen design stays intact leaving the worktop dedicated for cooking. The installation of OA's systems is done without the use of any tools.
Ultimate sound, compact dimensions
OA's kitchen audio sets produce a rich sound while consuming extremely little energy. The device automatically switches to stand-by mode but always remains operable instantly. Whether you opt for the EasyPlus or the powerful Punch 2.1 with its 10″ subwoofer, OrangeAudio offers the right audio set for your kitchen.